Santiago-based IctioBiotic says it has developed a platform to create both new engineered probiotics that are able to stimulate fish immune systems, and modified probiotics that can be used as oral vaccines against viral and bacterial pathogens.
A US company which is also looking at new ways of improving fish health is also taking part in the Hatch programme in Cork.
'Talk' to microbes
Massachusetts-based Prospective Research, says it can "talk" to microbes in the chemical language of life, and can control the on-demand production of secondary metabolites with a ride range of bio-activities. It is developing all natural, non-GMO, preventative probiotic feed additives that treat EMS in shrimp and sea lice in salmon.
The intensive three-month programme is aimed at upscaling early-stage entrepreneurs with aquaculture innovations and includes mentorship from a global team of experts from disciplines including aquaculture, technology, finance and marketing, and access to investors. It is the second Hatch accelerator following an inaugural programme in Bergen, Norway in the summer.
The other four companies taking part are:
MinnowTech, a US-based imaging company that has developed a product which uses algorithms, artificial intelligence and machine learning to measure real-time biomass and activity of aquatic species;
Wittaya Aqua, a Canadian data and analytics start-up developing a farm production management platform to increase farming efficiency through enabling better operational decision making. The platform uses analysis of aggregated historical and in-situ fish growth data and advanced mathematical and nutritional models to optimise feeding, reduce uncertainty in forecasting production and harvests and track commercially important benchmarks;
Savitri Aquamonk is an India based innovation start-up that uses solar-powered sensor modules to send real-time shrimp pond water and atmospheric data on to a user-friendly dashboard, ensuring farmers can access and observe all their data at any time;
Alune is currently a UK-based company but has decided to register in Ireland. It offers investors a chance to invest in aquaculture operations with the highest standards in farming practice and worker conditions. It focuses on tropical aquaculture species, mainly of shrimp, and targets Western investors.
The Irish Hatch programme is being partly sponsored by Ireland's seafood development agency, Bord Iascaigh Mara (BIM). Speaking at the programme's launch yesterday, BIM chief executive Jim O'Toole said: "Bringing people together from a diverse range of backgrounds and perspectives, to look at how they can start a new business in aquaculture is something I draw great energy from.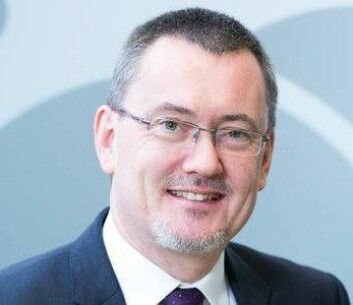 'Pioneering work'
"In Ireland we have a history of trying to develop innovation. The things we now take as standards in the industry were once innovations. The pioneering work that took place in aquaculture in Ireland in the 1980s in the development of salmon production was a new and exciting technology of its time, and something that we now take as standard."
Hatch co-founder and chief executive Carsten Krome said: "The aquaculture sector is niche, and yet this is an industry that has a lot of problems to solve."
He added: "Our main motivation for starting Hatch was to select top teams and connect those teams with expertise in funding to help them scale their businesses by getting access to early stage risk capital."
Hatch chief operating officer Wayne Murphy said: "The sector needs to start attracting more talent, not just aquaculture talent but technical talent to help solve the problems within the industry and Hatch seeks to act as a catalyst to drive more innovation into the industry."